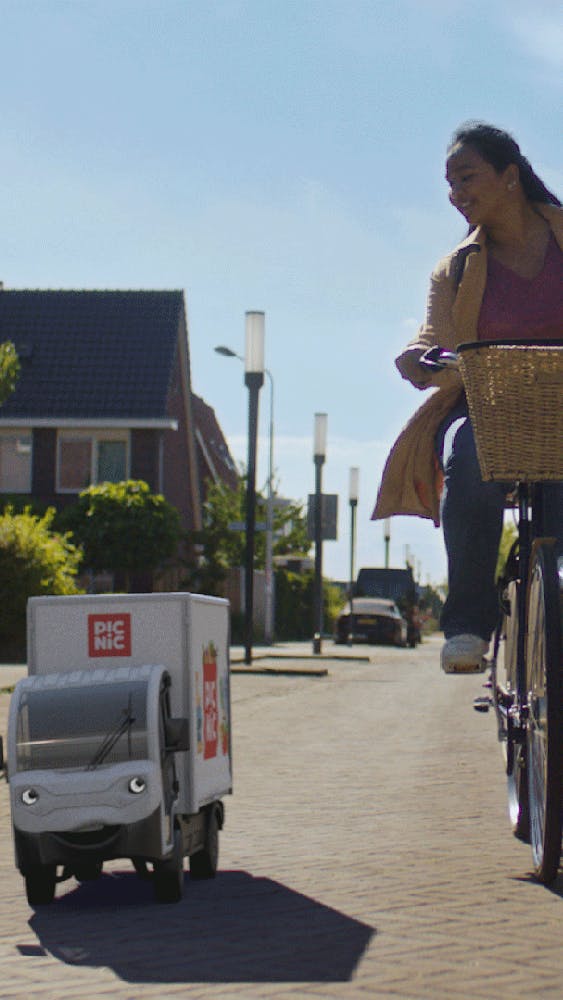 Het enorme voordeel van het kleine wagentje.
The way we've been doing our groceries for the last 70 years is in decline. Delivery is the future. But how do you bring the masses on board with this, without limiting yourself to a trendy digital niche?
By amplifying the familiar feeling of the milkman, in the campaign 'Supermarket on Wheels' and by consistently linking this with the low prices Picnic is able to offer by cutting out expensive retail space. This way, we made grocery deliveries accessible to everyone. That is the huge advantage of the small van.